Shopping Cart
Your Cart is Empty
There was an error with PayPal
Click here to try again
Thank you for your business!
You should be receiving an order confirmation from Paypal shortly.
Exit Shopping Cart
Lesley Youngblood
Granola girl, Earth Mama, Crazy Cat Lady, Dragon Whisperer
It's a lovely sunny morning here in Porter Ranch. As I stroll around the block and chat with my mom, keeping up with the Southern contingent of my beloved family, I can't help but notice how happy the planet looks. Bunny rabbits are hopping about. Plants are growing and blooming. Trees are alive with spring green growth. The murder of crows that lives in those trees is cavorting around like its 1999. I wonder for a moment where they go when it rains. The air feels cleaner, fresher, like our house does when the maids come. There is no noise but the breeze and a few kids laughing as they play with sidewalk chalk the next street over. It almost feels like we've transported backward in time. Or, perhaps, forward in time to a new reality where we slow down, calm the mind and the breath to hear our innermost hopes and dreams, respect the planet and our family time, and coexist with our entire world once again.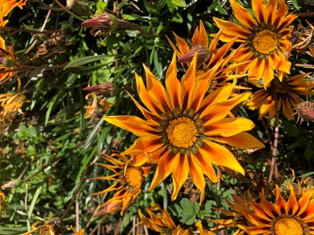 A gal can hope. Something truly spectacular should come from this pandemic experience. If nothing else, we should all be much more aware of just how connected we are, to each other, to the ecosystem, the plants, the air, everything. Don't ever try to tell me again that climate change isn't real or that the changes are not resultant from our human lifestyles. We have a poignant and patent example now that mankind has under lock-down and our industries shuttered. There are dolphins in the Venice canals again, people! I just hope we learn from this experience and make a few changes when we return to freedom.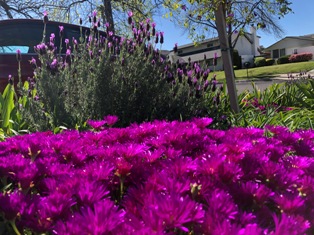 All of these images and ideas keep running through my head long after the walk has ended. They edify me through my yoga, and inspire me through my meditation and vision board. I can't help but get a little teary as I work on my redo of the vision board. It feels so appropriate to be envisioning a more positive and fulfilled future for my own life, just as I'm hoping for something similar for all humanity and our Earth.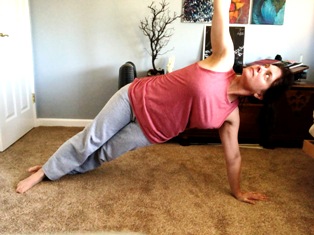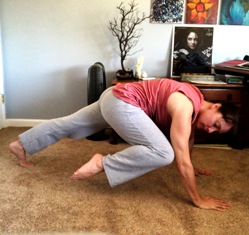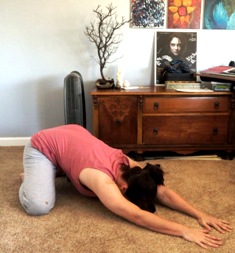 Maybe I'm just feeling poetic and philosophical here at the end of this 101 day journey with you all.
Endings are almost always also beginnings. Remember back on Day One, I found a program by Eddie Sergey? The 15 Minute Manifestation program? Yeah, I thought I'd start that again. Track one it is! It's called "your natural state" and I feel like that's where I'm headed these days. I chat with a friend over zoom and "coffee," send emails and texts to clients and friends, shoot our now-completed tax information off to the accountant (aka my mom), and help mom-in-law restart her phone and email for the 15th time this week.
Somewhere in the middle of the day, the hubby walks into my office and presents me with a brand new laptop he's managed to finagle from somewhere. My existing equipment is more than 15 years old now, and no longer supported for security and software. It's not just newer, it's bigger and better in so many ways. What a loving surprise! Now, I just have to make time to transfer everything and get it functional.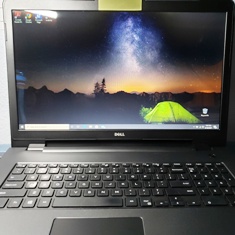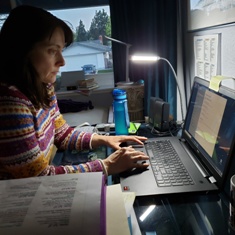 But not tonight!! Tonight is D&D, and that trumps a new computer- certainly during quarantine. The evening takes a very strange turn during our shopping excursion to replenish supplies. Turns out, even in D&D you can find recreational herbs to buy, and one of our team is a fan, so some is purchased for later consumption. The rest of the day goes by, and while we are gathered back at our loaner estate, tensions begin to mount between the party members. I know some of the game is reflective of our lives in the here and now, and our home is obviously not the only one to have some tempers flaring and patience waning under the current circumstances. But I've never seen quite this much frustration openly displayed in our group. In game, the recreational herbs come out, but only one person is interested. The frustration of the other party members grows, and the longer the fun continues, the more tense it gets. I watch fascinated – it's like observing a bachelorette party when one member gets so sloppy drunk that tending to them impairs everyone else's fun for the evening. There are some meaningful moments in the game tonight aside from this aberration, but I hope we have some combat next week and bleed off a bit of the pressure.
The game winds down around 11pm, and I'm left to contemplate the end of the day…this 101st day. I cannot believe this is the final day of this journey. It seems so strange that the time has gone by so quickly, and reflecting on how much has happened, I feel like I want to tie up any loose ends I've left along the way. That's not really how life works, is it? I didn't finish tapping on all 39 of those disempowering beliefs about money. I didn't ever finish the Moving From Stuck to Flow course. I haven't completed my new Vision Board yet. I haven't yet finished that art card design, or even started on my last float-inspired art. I haven't shot so much as a test run of my web series. So many things still to do! Who will I share those with if not here with you?
The truth is, the journey is continuous, there are no conclusions tied up in neat little satin bows with perfectly even loops and tails. Even when we die, there is more to do and discover. So, I'm letting go of my OCD and the desire to finish, and just embracing the adventure we've been on together.
A brief look at the last 101 days.
Exercise – I've run quite a few courses over these past months. Yoga, HIIT, Tabata, strength training, walking, biking, and just dancing with my crazy self. And burpees. Which I still don't like. Without actually going back and crunching the numbers, I believe I kept moving, like, 95 out of 100 days, not counting my mulligan. I'm pretty proud of that. Now excuse me while I go put on those yoga pants and do a little downdogging.
Meditation – LOTS of tapping with Nick and Jessica at the Tapping Solution. It's just a phenomenal resource. If you haven't tried it, get over how dorky it feels and try it. Really. We also explored neurolinguistic hypnosis meditations, regular guided meditations and visualizations, and some simple breathing techniques and mindfulness. So many options to choose from here, and my cache of resources keeps growing.
Career /Job – This has been like Mr. Toad's wild ride (before it got shut down by the plague). From lots of events to coordinate and run to no events. From no office job to two full time office jobs to no offices, period. From a fair amount of acting auditions and voiceover stuff to nada for now. And, of course, the addition of my healthy hippie endeavor, Arbonne (I'm drinking a shake as I type!). I can't wait to see how all of these pieces morph into a new life over the rest of this year.
Creative – I haven't done as much as I had hoped here, but I feel really great about what did happen. Scenes and classes and art and reading… all are essentials for existence. Now, it's on me to up my game and really take advantage of this time at home to do more in this arena. More songs to be written and learned on my guitar. A harmonica to be learned and semi-mastered. Canvases waiting to be painted. Novels to be written and re-written. Videos to make. Parts to play. I feel my momentum shifting and leaning once again into the creative side of me, and this is a very welcome change.
Overall health and wellbeing – Certainly there have been ups and downs. But I've truly enjoyed joining you and journaling via blog for the past several months. I think I'm generally healthier and happier than when I started this trip, and certainly more grounded than ever before. Yes, grounded, even in the midst of this current chaos.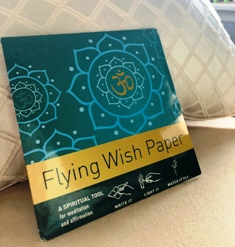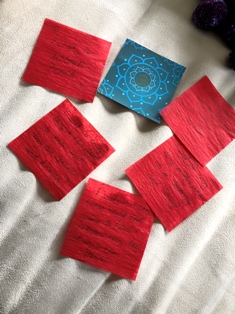 Gratitudes:
Since I've spoken about 495 gratitudes along this Path, today I'm offering up five wishes instead. (Yep, still changing things up). Here are my wishes, today and every day:
- I wish for every being on this planet to feel loved.
- I wish for every being on this planet to be healthy and strong.
- I wish for every being on this planet to know they are special and worthy.
- I wish for every human on this planet to find a tree to love and protect every day of their lives.
- And because I'm still truly a hippie at heart, I really do wish for world peace.
Namaste, everybody.
Categories: None
/