Shopping Cart
Your Cart is Empty
There was an error with PayPal
Click here to try again
Thank you for your business!
You should be receiving an order confirmation from Paypal shortly.
Exit Shopping Cart
Lesley Youngblood
Granola girl, Earth Mama, Crazy Cat Lady, Dragon Whisperer
It's funny, here in the final days of this journey, I feel a crazy need to make every blog brilliant...even when I have nothing brilliant to say. I've avoided this pressure since the first week was posted and I could just relax into sharing the events without some expectation of judgment. I mean, when you have 101 days, at least one or two are bound to be winners, right? But now that we're in the home stretch, and there are only three days looming instead of the multitude, the pressure's back. I find myself staring at the keyboard this morning, fingers poised, and absolutely nothing coming to mind to type. Ego is a tricky little bugger, isn't it?
I have two online classes scheduled today: one that I missed last week and am making up, and the other is the next in the series at its regularly scheduled time. Only, the first class turns out to be one I've already taken. Much as it might be useful to watch it again, I opt not to and scurry downstairs for breakfast instead. I'm actually saving my shake for lunch and opting for some tahini toast with honey and nuts this morning. It's a recipe I saw on the Centr app yesterday, and – even though I didn't do the workout – it looked worth a try. It's really tasty.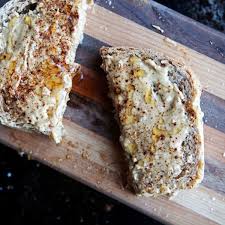 My tea and I return to the office in plenty of time for class number two. And then my phone rings. A friend is calling with a "quick" question, and I'm happy to help. So, I'm about 10 minutes late to the lecture, but don't miss anything important. Today is all about marketing strategies specific for social media, and where to find the data to analyze for adjustments and a more effective program. It seems pretty in depth, and my head starts spinning at some point with so many possibilities swarming.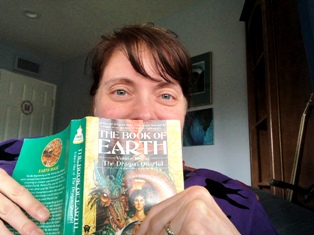 Class finished, I definitely need some yoga, or a walk, or just some kind of movement. It's a fairly energetic yoga class today, and I need it. This whole sedentary staying home routine is beginning to drag on my energy. I mean, I'm sitting for meditation, then sitting to read, then sitting to send text messages and emails and such. It's a whole lotta sitting going on.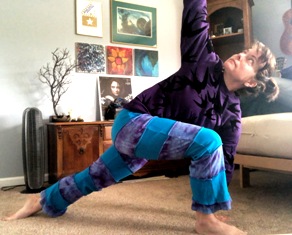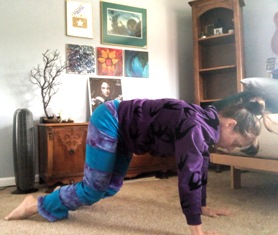 And I love it, and hate it. It is truly great to have time to sit and read. But not having the option of hiking a local trail or playing a game at the park kinda stinks. To distract myself, and in the interest of standing up today, I create my very first TikTok video. This is one of those apps I had not heard of until it was mentioned in my online class. Seems it's a growing media outlet, and mostly video content…and from what I can tell, it's almost entirely what David Letterman would call stupid people tricks. I can start to see where an over the top creation could be made here – something reminiscent of Harley Quinn or The Joker posting weird dance videos or something. Or maybe cat videos…those are always good, right? I'm not sure I get it. But, in the interest of exploring and growing, I create a 13 second video of making my date nut treats.




You know what? That was pretty fun. Shhhh! Don't tell anyone I enjoyed that.

 







The Daily Deets:




Exercise – Yoga with Adrienne (https://www.youtube.com/watch?v=oBu-pQG6sTY)

Meditation – You Are Enough (https://www.thetappingsolution.com), mindful meditation for 15 minutes.

Healthy meal – Tahini on sprouted grain toast drizzled with honey and pecans. A sunflower seed and pumpkin shake. Apricot Chicken and green beans for dinner.

Creative – Reading, video for Tik Tok

 




Gratitudes:




1 – I am grateful for new breakfast ideas

2 – I am grateful for hubby's help to make a fun video.

3 – I am grateful for new avenues to share creativity – or stupid videos, whichever.

4 – I am grateful for a few more days on this path.

5 – I am grateful for a healthy imagination that makes reading such a visual experience.

 

Categories: None

0

/