Shopping Cart
Your Cart is Empty
There was an error with PayPal
Click here to try again
Thank you for your business!
You should be receiving an order confirmation from Paypal shortly.
Exit Shopping Cart
Lesley Youngblood
Granola girl, Earth Mama, Crazy Cat Lady, Dragon Whisperer
Feeding the kits at 6:30, an idea begins to form… a series of videos for my Arbonne biz. I try to lay back down and sleep for a bit, but the ideas just won't stop. Rather they begin to expand. By 7, I give in and get up.
First I jot down my ideas, including a few additions to my previous web series scripts, then I grab a tizzy and work on this lovely blog. I feel like I just lost 20 pounds! So many ideas rolling forth, inspiration just pouring through me, and I feel cleansed and refreshed and fulfilled all at once. What a great way to start a day!
Now that my writing spree wanes, it's time for yoga and meditation. I'm trying out a track sent from Wendy Braun today. She's a fellow actor-turned-self-help-guru, and she sends out a weekly email. Most of the time I browse through it and delete it. Today, the meditation enclosed catches my attention, and I actually click the link to listen. Sometimes hearing the same words from a different voice or in a different order resonates more, so I figure it's worth a listen.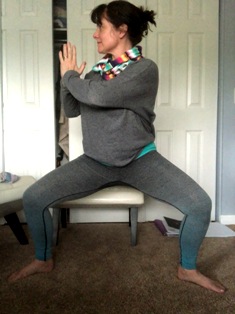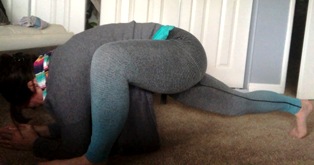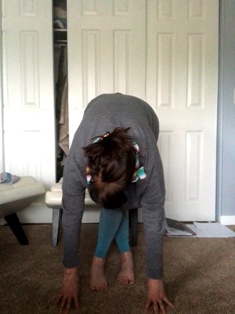 I'm focusing this week on being of service – raising funds for care kits for those fearless folk in public safety, sewing masks to be donated where needed, recording voice messages of hope and light to a few friends I have who have been diagnosed with this dread disease and are fighting through it. In the process, I reach out to my old Fire Department to see if care kits would be useful there. I spend an hour or so just brainstorming on where I can safely be of use.
Around 1pm, SAG-AFTRA has a webinar presentation about the CARES program. Or, I thought it was at 1pm. When I click on the link, it informs me that I'm and idiot because 1pm was the Eastern Time for the presentation. I've missed it by three hours. Oh Great. So, I find a podcast from yesterday with President Gabrielle Carteris and one of the lead representatives from the NELP. It's about 40 minutes of pure informational gold. Everything I was hoping to find in the webinar is pretty much covered in this podcast. Voila! I've gone from idiot to genius in less than an hour.
And how that we are equipped, we get the hubby registered for this new self-employed unemployment program. It doesn't take that long and is surprisingly straightforward. Even though I know any actual payment is about a month away, it feels good to have done something proactively.
I spend the rest of the day finding music for new my vision board. I end up at an old favorite – Ben Sounds – where you can find and download royalty free music for internal projects like this. I found the PERFECT track and download it into my Audacity file, then tweak the timing on the voiceover to sync with the rise and fall of the music where needed. I'm super happy with it once it's done. Here's a snippet of it.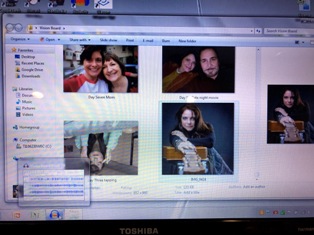 By dinner time, I have the audio portion complete and have begun to pull photos that will be incorporated into the visual of the board. It is called a vision board afterall. And there are so many great photos – from my own life as well as stock images for what I'm looking to draw into my sphere – that I get lost in the project for quite some time. The hubby has to come up and grab me for dinner prep.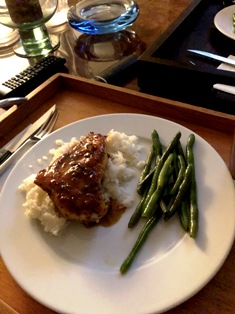 Tonight we're fixing an apricot chicken with green beans and rice. Pretty basic, but really yummy. And we're back to The Outsider tonight, and so engrossed we have a hard time stopping at just two episodes. I get to be the bad guy – or the voice of reason - and call it a night. It's been a long and wonderful day, but I still need a tapping before bed to clear my mind and get a good night's sleep.
And to get that creepy theme song out of my head.
The Daily Deets:
Exercise – Yoga with Adrienne (https://www.youtube.com/watch?v=oBu-pQG6sTY),
Meditation –Easing Anxiety and Improving Well Being (https://www.actorinspiration.com), Evening Stress Relief (https://www.thetappingsolution.com)
Healthy Meal – A cinnamon roll shake with turmeric and cardamom. Apricot Chicken with green beans for dinner,
Creative – writing for webseries, photos and VO for vision board
Gratitudes:
1 – I am grateful for a little break of sunshine on a rainy day.
2 – I am grateful for tapping and meditation and my daily practice to keep me sane during this weird time.
3 – I am grateful for the ability and desire to be of service.
4 – I am grateful for a creepy show the whole family is enjoying
5 – I am grateful for inspiration for new projects and old.
Categories: None
/