Shopping Cart
Your Cart is Empty
There was an error with PayPal
Click here to try again
Thank you for your business!
You should be receiving an order confirmation from Paypal shortly.
Exit Shopping Cart
Lesley Youngblood
Granola girl, Earth Mama, Crazy Cat Lady, Dragon Whisperer
This day started out completely normal. I got up, had my tea, did my yoga, watched my vision board. I even recorded a new voiceover track for a new version of my vision board to work on next week. All the usual stuff.
And then… the doldrums hit. The hubby and I looked at each other, and with a resigned sigh from each of us, we headed to the bedroom to binge the final episodes of Black Sails.
Because, I mean really, is there anything THAT important right now? Anything that can't wait one more quarantine day to get done? I guess we finally just decided to take an entire day off and do nothing. Literally, I didn't get out of my PJs. We ate lunch while we watched, cooked dinner and went back upstairs to watch. Six plus hours we watched. I mean - the cats did more today than we did, for crying out loud!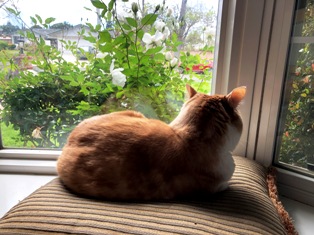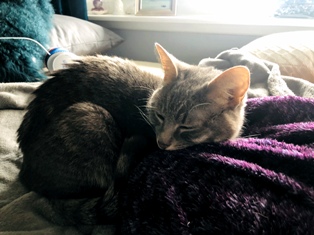 That said, we finished it. And now I'm sad it's over.
The Daily Deets:
Exercise – Yoga with Adrienne (https://www.youtube.com/watch?v=oBu-pQG6sTY)
Meditation – Loving Kindness meditation (https://www.oakmeditation.com)
Healthy Meal – Cinnamon Roll shake. (https://www.arbonne.com/pws/lesleydonne/tabs/home.aspx),
Creative – recorded voiceover track for new vision board, monologue work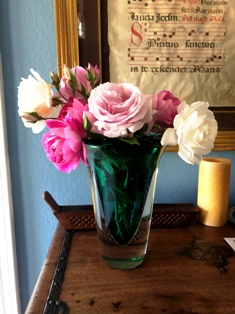 Gratitudes:
1 – I am grateful for a day of pirates, and no guilt
2 – I am grateful for the roses in full bloom around our lovely home,
3 – I am thankful for shared time with the hubs doing absolutely nothing.
4 – I am grateful for the equipment to record a new voiceover project at home.
5 – I am grateful for Amazon deliveries.
Categories: None
/