Shopping Cart
Your Cart is Empty
There was an error with PayPal
Click here to try again
Thank you for your business!
You should be receiving an order confirmation from Paypal shortly.
Exit Shopping Cart
Lesley Youngblood
Granola girl, Earth Mama, Crazy Cat Lady, Dragon Whisperer
I bounce out of bed at 7:30 – really I'm awake at 6:30 but I made myself feel better by laying in the bed with my eyes closed and pretending to sleep until 7:30. By then, I can't wait to get up and moving any longer, and I jump right into my yoga and meditation.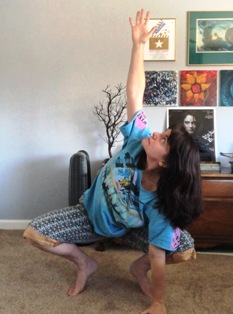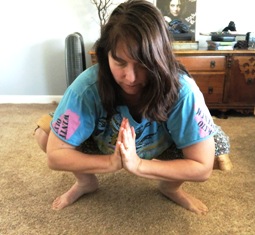 At 10am, I have my third in a series of online classes on digital marketing. The class is full of great info, but here's the catch – you have to buy their study guide to get copies of the slides for review. I'm not buying it, so I'm taking a ton of notes and trying to catch everything during the class hour. I think by design, they go incredibly fast during the class. The upshot being that I miss a few things in my notes, which is frustrating and disappointing.
I've decided to implement something new during all of this commotion. Thank you Thursday for my Arbonne work – reaching out to anyone who has ordered or donated so far to say thank you and to update them on the progress. I think the more messages of love and light and positivity we can send right now, the better off we will all be.
I'm working on the logistics of this, when excitement hits – quarantine excitement, that is. Mom-in-law needs a refill on a particular medication that cannot be filled at the pharmacy and cannot be shipped. This means someone has to go to the doctor's office today to pick up. An outing!! A chance to go outside and see the world and SAFELY break the routine of lockdown. It's more than I can pass up, and after a quick round of Rock-Paper-Scissors, I load up the gloves and masks and spray disinfectant in the car and head to Cedars.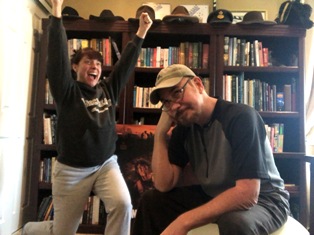 On the drive, I'm listening to my lines for the monologue this week. I've chosen a piece from The People by Susan Glaspell. It's not particularly contemporary, but I've used the short version of this often for theatre auditions. And I am really struggling with the long form. Funny how the brain attaches to "the way" something goes simply because that's the way it's been repeated so often. I can see why affirmations and meditation work – setting a repeating pattern. At least I have an hour or so to listen and learn, without traffic to deal with. It's kinda crazy how empty the streets are, but I'm glad to see it.
The prescription picked up and both of us safely returned home, I am so excited to see a big box of Arbonne goodies has been delivered while I was out. Huzzah!! I was almost out of shake mix, and now I have three flavors to choose from again. I also got two new flavors of fizzy to try. And my samples - so I can send out a few packets I promised to folks considering this as a plan B job.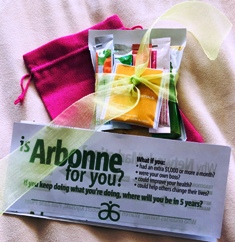 Otherwise, it's an uneventful evening at home. Oh, and we do have a chicken dinner with mashed potatoes and roasted brussels. Just because that's how the saying goes.
The Daily Deets:
Exercise – Yoga with Adrienne (https://www.youtube.com/watch?v=oBu-pQG6sTY),
Meditation – From Stress to Productivity (https://www.thetappingsolution.com), Loving Kindness meditation (https://www.oakmeditation.com)
Healthy Meal – Cinnamon Roll shake and a Green Apple fizzy. Ooooo. Ahhhhh. (https://www.arbonne.com/pws/lesleydonne/tabs/home.aspx)
Creative – monologue work for Sunday, VO for updated Vision Board
Gratitudes:
1 – I am grateful for a safe drive to and from the doctor's office.
2 – I am grateful for voice recorders that sync with my car so I can study lines and drive at the same time.
3 – I am grateful to Dr Szumsky for saving Mom-in-law some pills and letting us pick them up for her.
4 – I am grateful to see so many folks really are staying home and staying safe.
5 – I am grateful for new shake mixes and fizzy flavors and care packages. 
Categories: None
/