Shopping Cart
Your Cart is Empty
There was an error with PayPal
Click here to try again
Thank you for your business!
You should be receiving an order confirmation from Paypal shortly.
Exit Shopping Cart
Lesley Youngblood
Granola girl, Earth Mama, Crazy Cat Lady, Dragon Whisperer
Ever walk downstairs after a really great meditation and yoga workout, only to find your front door standing wide open, one cat missing, and a neighbor's cat wandering around your kitchen and living room? Yeah, me neither until today. Sybilla was sitting on the stairs just observing, probably trying as hard as me to figure out just what exactly transpired to create this oddly wrong scene. She looks up at me and mews, as I vault past her toward the door, hoping to find Flynn just outside instead of out on another of his infamous walkabouts. Thankfully, the neighbor's cat is very friendly, and saunters out the door calmly when encouraged. Flynn, much to my surprise, is smelling the roses on the front stoop, and calmly strolls back inside. Then asks for a snack. All is back to normal.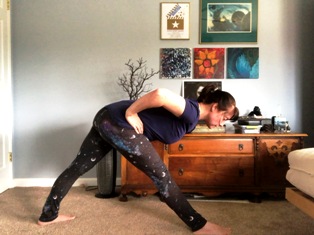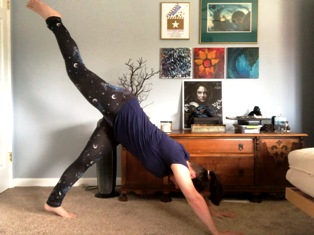 Turns out mom-in-law had walked outside to check the weather and the mail, and hadn't completely latched the door when reentering. The door had been open for at least an hour or so. I am astonished that Flynn isn't a mile away by now, with his track record. Maybe he really does love this home as much as we do.
Then we have hours of drama trying to conclude The Great Lost Cell Phone search. Take my advice, folks, right this moment, if you haven't already, sign up for "Find My Phone" either through Google or the iPhone app. Just do it and save yourselves hours of angst later on. Also, back your stuff up to the cloud – I'm not promoting any particular service here, use whichever one you want, but DO IT!
Egadz. After two days and countless hours on the phone, Samsung was finally able to ping the hubby's cell phone. Where was it? Underneath the toaster oven. What?!? Yep. Underneath it. How, I have no idea, but we would never have found it there without their help. Thank you Samsung.
Now, back everything up and let's move on.
I'm sure something else, perhaps even constructive things, happened today besides those two pillars of drama, but they certainly eclipsed the majority of the day. I went for a quick stroll outside to get some fresh air, played a little guitar, worked on a monologue for class, but mostly the day paled by comparison. With one notable exception - dinner. 
I always get groans and a little guff when I select a vegetarian meal as one of our three from Hello Fresh each week. I do it anyway. And tonight's recipe is one of the reasons why. Farro is one of the heartiest and most comfortable of comfort foods to me. This meal also comes with sweet potatoes, arugula, sunflower seeds, lemon, scallions, and some parmesan cheese. Now that's a perfect storm of yummy goodness in my book. But add to that a chicken breast pan seared with the hubby's inspired orange marmalade pan sauce, and you have one of the best meals of the entire month. And everyone agrees. Not sure why folks seem so startled that a dish based around veggies and grains can be delicious, but it takes them by surprise almost every week.
All right, kids. That's enough for one day. Calling this one done.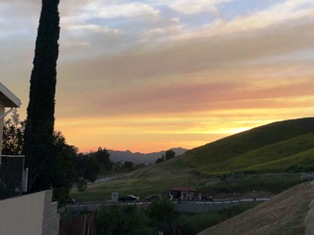 The Daily Deets:
Exercise – Yoga with Adrienne (https://www.youtube.com/watch?v=oBu-pQG6sTY),
Meditation – Releasing anxiety (https://www.thetappingsolution.com), Mindfulness meditation (https://www.oakmeditation.com)
Healthy Meal - morning shake. Gorgeous greens farrow bowl with seared chicken and sunflower seeds. .
Creative – monologue work for Sunday, guitar practice
Gratitudes:
1 - I am grateful for veggie meals that turn out to be a pleasant surprise.
2 - I am grateful for a quick walk today to refresh my spirit.
3 - I am grateful that we found the phone. Huzzah!
4 - I am so thankful for the helpers...people who have little to give, and yet find something they can do to help during this trying time.
5 - I am grateful for body and hand scrub - you know, the ones with the salt or sugar in an lovely scented oil? You rub it onto your hands dry, exfoliating the crap out of them, then rinse it off, and it leaves behind soft skin and a coating of lotion to keep them moisturized. With all of this hand washing right now, this is the only thing keeping my hands from flaking away right now, I do believe.
Categories: None
/