Shopping Cart
Your Cart is Empty
There was an error with PayPal
Click here to try again
Thank you for your business!
You should be receiving an order confirmation from Paypal shortly.
Exit Shopping Cart
Lesley Youngblood
Granola girl, Earth Mama, Crazy Cat Lady, Dragon Whisperer
It's Sunday! Yay! I know all the days are starting to kind of blur together at this point, but I can always tell when it's Sunday. Something just shifts in the energy.
I grab my tea, do a nice long mindful meditation, flow through yoga, and finish up the seventh chakra meditation as well. Then I watch my vision board – twice today, just for good measure. I feel inspired, like I want to create something.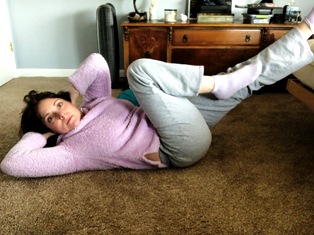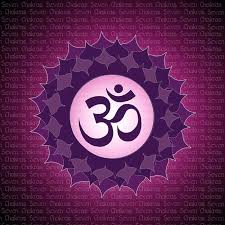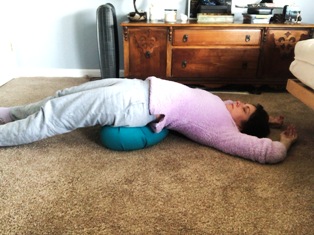 AHA! I have untried recipes. Remember a few days ago, I got a recipe book? Well, I haven't done anything but read it and drool so far, so today is the day. After the hubby makes a yummy and hearty scramble for our family brunch, we clear everything away and I start to experiment.
Folks, when I say I can't cook, I mean it. Oh, I can follow a recipe to the letter. But don't let me improvise in any way, shape, form, or fashion or you're doomed. And these Nutty Butter Pecan Cookies I try today are just plain horrendous. Awful. They taste like what you expect protein powder cookies to taste like. Blech. No video post for that one!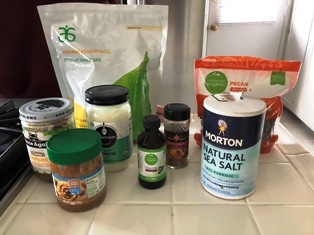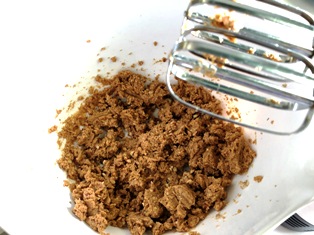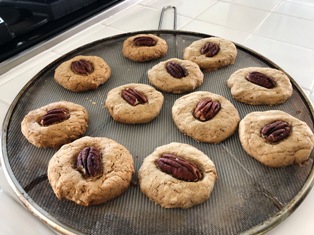 In fact, they remind me of cardboard – which reminds me I need to break down boxes for recycling today – which reminds me to clean out the litter boxes. See how bad these cookies are? They make me think of cleaning up cat poop!
With the chores done, and the kitchen cleaned again, I start gathering my supplies and focus for class. I take up some carrots and nuts, and my crappy pecan cookies (Yes, I'm eating them because they have too many good ingredients for me to throw them out.) and a fizzy drink, and my water, and my notebook, and my script that we're working on collectively. Oh, and my iPad for the broadcast, and a zafu to sit on, and… yeah, it's a lot of stuff. But it all gets assembled in time.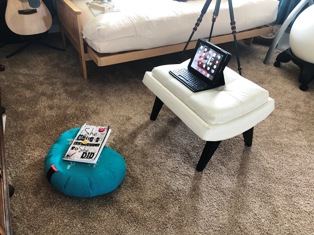 We've moved our time up to better suit folks joining us from the East Coast. Another silver lining to this whole social distancing online class thing, is that we can have people join from anywhere, and we have a few from New York joining in tonight. Lemons, meet lemonade.




Class is great! Of course, I got pretty much every single answer wrong on my story point homework. That's okay, because I learned a lot, and I know I'll be better prepared for the next exercise. We have three monologues go up as well, two by brand new members. It's always fun and fascinating to hear someone's story and see their performance for the very first time – with fresh eyes.




Since class is over at 9 pm now, I can sneak in a little family time too, which is rare on Sunday evenings because I'm usually just getting home around 11pm. Tonight we get in a Black Sails binge and a midnight meditation before bed.

 

  

The Daily Deets:




Exercise – Yoga with Adrienne (https://www.youtube.com/watch?v=oBu-pQG6sTY),

Meditation – Chakra Dance to Change Your Life with Natalie Southgate (https://www.dailyom.com), Releasing anxiety (https://www.thetappingsolution.com), Mindfulness meditation (https://www.oakmeditation.com)

Healthy Meal - morning shake. Nice big salad with tomatoes, carrots, spinach, avocado, and cheese. Pecans, cashews, pumpkin seed mix to snack on.

Creative – class (https://www/crashacting.com). Tried and failed to get creative with a cookie recipe.

 

  

Gratitudes:

 

1 – I am grateful for the fortitude to eat bad cookies just because they're good for me and I'm too cheap to throw them away.

2 – I am grateful for new people in class, the chance for folks from all over to join in the creative fun at Crash.

3 – I am grateful for extra family time on a Sunday evening.

4 – I am grateful for clean litter boxes that make me feel like I'm a good momma.

5 – I am grateful for tea, and shakes, and tubs, and everything I'm allowing myself to do right now in the way of self-love and self-care. Guilt free, for a change.

 




As week Twelve draws to a close, I continue to be grateful for any and all who follow this journey and find inspiration, no matter how small, or joy, o matter how corny.

 

Here's how the week went:




6 healthy meals and 7 shakes

10 workouts and 3 walks

7 meditations, 4 times through my vision board, and 8 tapping meditations

And 35 gratitudes for the week.

 




My Personal Progress Report:




Job – Ummm…well. It's going. A few clients this week for Arbonne, but everything is pretty well locked down, including commerce.




Acting and creativity – Great! I worked on art this week, which always makes me happy. I started a new class for marketing, had homework – yeah, I know, but I dig that kind of thing - for acting class, read a little bit, and generally allowed creativity to flow in all kinds of directions.




Healthy body – Good. I'm sticking to shakes and healthy eating habits, which means I have lots of energy and positivity right now. Weight hasn't changed – still stuck in a holding pattern there – but I lost another inch on my waist, so I'm celebrating that.




Over all sense of wellbeing and fulfillment with life – Oddly Strong. During this season of pandemic hysteria, I am feeling grounded and centered and positive about how we'll all come through this. And I'm loving how many folks are circulating affirmation and meditations and funny memes during all of this. It makes me smile every day, and that's certainly a good sign.

 




More to come…

 

Categories: None

0

/